Cupramontana – San Paolo di Jesi - Staffolo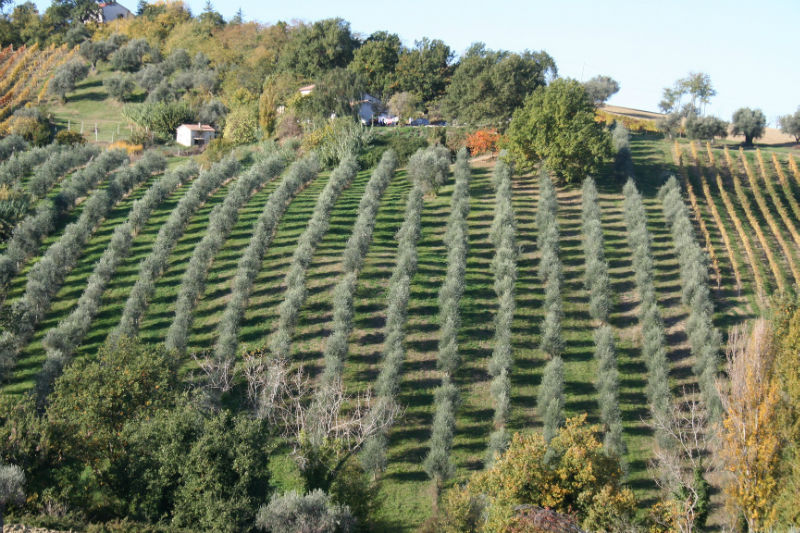 Distance: km 21
Time advised: 4 hours (on foot); an hour (by car)
Difficulty: medium
From the archaeological area in Cupramontana, take the road which leads to Follonica, San Paolo until Staffolo.
Along the route, you can visit the ancient Roman aqueduct of Cupramontana (also called "Barlozzo" referring to the sect "Fraticelli") and the medieval church of San Michele.
Not far from it , the vineyards of Follonica give birth to one of the best Verdicchio doc wines.
The ancient castle of Follonica is famous for its mysterious and legendary events.
At Contrada Battinebbia you can find the Vulcanelli di Fango (small volcanoes of mud) and a precious source rich in minerals, called "Acquasalata", renowned for its miraculous and therapeutic properties.
Passing through San Paolo di Jesi, you can easily reach Staffolo where its Museo del vino (Wine museum) houses a wide collection of artifacts of winemaking tradition.