The natural Trabocco Park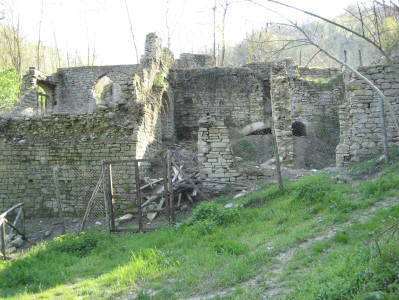 One of the most stunning natural and environmental gems in Ancona!
Located between Poggio San Marcello and Montecarotto where the stream Fossato meets its tributary forming a Y.
This natural paradise houses an ancient oil mill, wonderful waterfalls, a bush with a great variety of trees and lianas which inspire visitors with spirit of adventure.
CIS and the province of Ancona have financed the project to restore the Park whose works began in September 2004 and ended in August 2006.
Montecarotto is planning the arrangement of the road to allow a more comfortable access to the Park.
Trabocco will be easiy reached through two roads: the first one from Montecarotto and the second one from Poggio San Marcello. The old oil mill must be restored, too!
But the next natural engineering works together with a massive plantation will allow Trabocco to become a safer and charming park ! …… Not only for the locals!