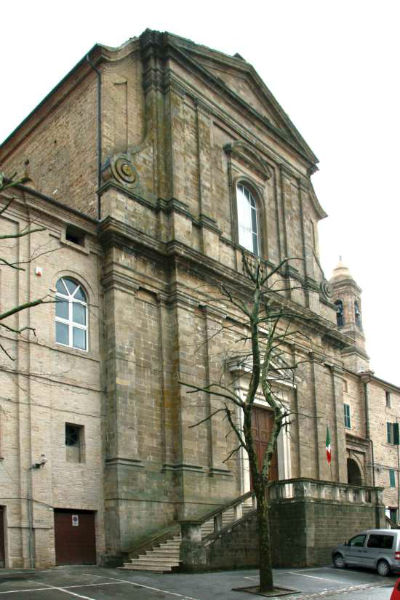 Point of interest
Church of San Lorenzo
The church located in the town walls. Built from 1770 to 1787 to a design by Mattia Capponi, it is probably his masterpiece for proportionality and elegance, and is a beautiful example of neoclassical architecture. The interior of the church is divided by columns with Corinthian capitals, while the apse is enriched with stucco rosettes
Gallery San Lorenzo
The museum is located in a wing of the former Camaldolese Monastery. The collection contains works of art by painter and engraver Giancarlo Scorcelletti.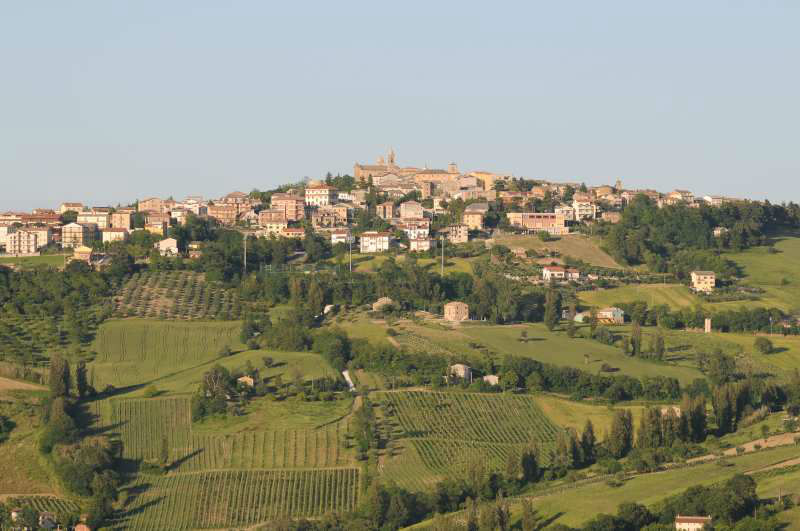 Municipality
Cupramontana was founded probably in the fourth to fifth centuries B.C. and took its name from a temple that stood there dedicated to the goddess Cupra. The town was mentioned by Pliny the Elder and Ptolemy in the Augustan age, as one of the ancient cities of Piceno, and therefore was an important town in Roman times.

Devastated during the Greek-Gothic war, the town was abandoned and its ruins were later used for the construction of firstly fortifications, and later a castle, which was built close to the ancient town but higher on the hill and which was then given the name of Massaccio. From the seventh century Massaccio was part of the Lombard Duchy of Spoleto. From the thirteenth century, Massaccio was merged into the county of Jesi becoming until its dissolution in 1808, the most important centre of the county. In the fifteenth century Massaccio was one of the strongholds of the heretical sect of the "Fraticelli"; in 1444 it was occupied by troops of Francesco Sforza and in 1517 it was looted by the militia of the Duke Francesco Maria della Rovere.

Then there followed a long period of peace, during which the town experienced strong population growth combined with cultural development. In 1747 the site of the ancient Roman town of Cupramontana was rediscovered, close to Massaccio. The discovery was made after the correct reading of an inscription on a tablet which had been discovered in 1718 in the archaeological zone. The tablet, referring to 'Cupra Montana' by its ancient name, is today visible on the council buildings.

In 1798 the French troops who had invaded the Papal States plundered the town after the people had displayed stubborn but futile resistance. By decree of Vittorio Emanuele II in 1861, Massaccio regained its ancient name of Cupramontana.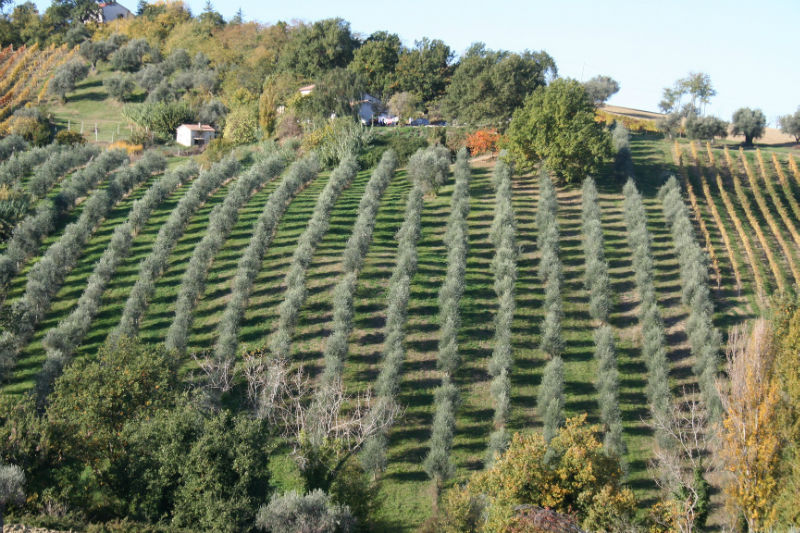 Itinerary
Distance: km 21
Time advised: 4 hours (on foot); an hour (by car)
Difficulty: medium
From the archaeological area in Cupramontana, take the road which leads to Follonica, San Paolo until Staffolo.
Along the route, you can visit the ancient Roman aqueduct of Cupramontana (also called "Barlozzo" referring to the sect "Fraticelli") and the medieval church of San Michele.
Not far from it , the vineyards of Follonica give birth to one of the best Verdicchio doc wines.
The ancient castle of Follonica is famous for its mysterious and legendary events.
At Contrada Battinebbia you can find the Vulcanelli di Fango (small volcanoes of mud) and a precious source rich in minerals, called "Acquasalata", renowned for its miraculous and therapeutic properties.
Passing through San Paolo di Jesi, you can easily reach Staffolo where its Museo del vino (Wine museum) houses a wide collection of artifacts of winemaking tradition.