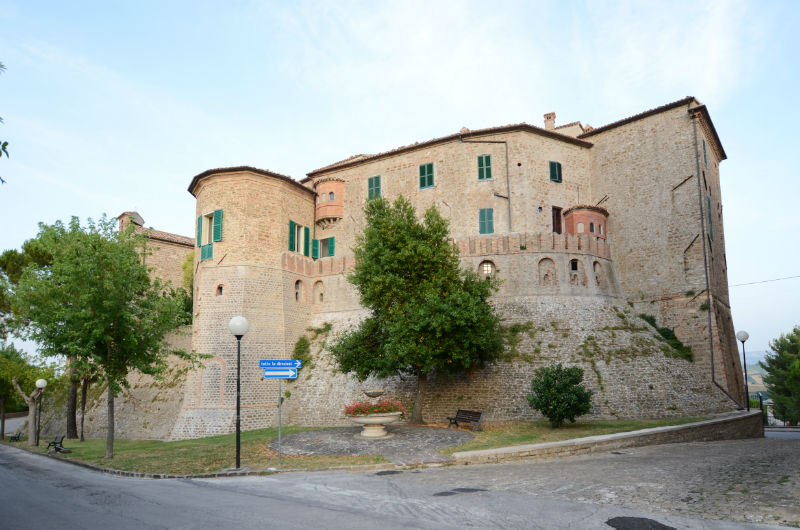 Municipality
Emperor Frederick II spent his childhood here!
A legend claims that Monte Roberto derives its name from Roberto il Guiscardo (1015-1085), while an historical document of 1079 reports that Roberto was probably a Longobard feudal layman, a "lord of the place".
Monte Roberto became a real castle only in the course of the thirteenth century.
Visit the ancient Planina ,mentioned by Pliny the Elder, near St. Apollinare Abbey. Important ruins were visible up to the XVIII and XIX centuries: in 1881 a necropolis Piceno (VI century BC) was found in Noceto district and the remains which were then brought to light are now kept in the National Archaeological Museum of Ancona. Do not miss them!
In 1219 Monte Roberto was already part of the County of Jesi until its split in 1808.
Have a walk along G. Leopoardi Street, then the "Borgo", the historical centre which developed in the XVII and XVIII centuries.
Downstream from Monte Roberto, you can visit Pianello Vallesina which had a remarkable increase in the last sixty years. It is partly divided with the municipality of Castelbellino and it initially grew around the church of Santa Maria del Trivio dating from the XVII century.
Do not forget to visit the church of St. Benedict built in 1921 – 1925.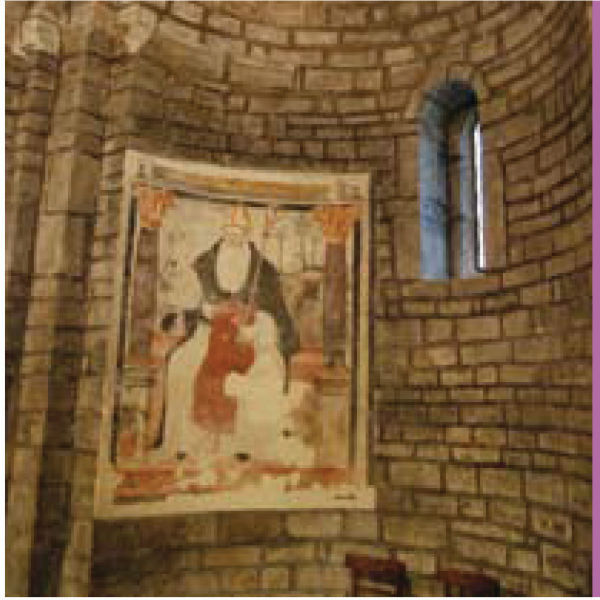 Itinerary
Distance: km 21
Time advised: 3 hours (on foot); an hour (by car)
Difficulty: easy
Starting from Santa Maria alle Moie Abbey, follow the road towards San Sisto and visit its Abbey; cross Scisciano Bridge and have a look at Mill Marcelletti in Scisciano. Then go on your way towards Maiolati Spontini .
A walk here allows you to experience a contact with a world of history and culture (Scisciano and Maiolati castles); of spirituality (Santa Maria alle Moie Abbey, San Sisto Abbey, the rural churches of Santa Liberata and San Pietro); as well as with a natural world and an amazing landscape, a patchwork of vineyards and olive-groves.
Going downhill back to Moie along the so-called Boccolina, do not forget to visit the small rural church of San Pietro at the bottom of it.