Casa Ripa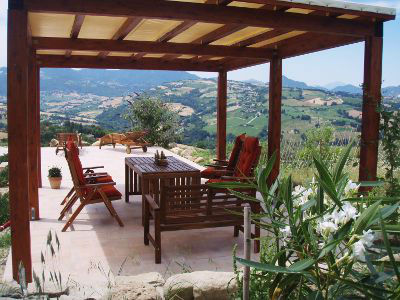 Indirizzo: via Ripa, 9 - Cupramontana
Numero di stanze/Rooms: 2 appartamenti
Chiusura/Closed: 01/01 – 28/02
Prezzo/Price: da – from € 465 a settimana
B & B Casa Ripa is situated on the edge of Cupramontana at a dead end road that ends with a fantastic view over the valley.
The former farmhouse has been restored completely while maintaining the characteristic details.
You can choose an ensuite bed and breakfast room or a fully equipped holiday apartment.
Would you like to have a relaxing and peaceful holiday? In our garden you can read, sunbathe, relax and enjoy the setting sun.
Or would you like to have an active holiday and explore the region?
Then Casa Ripa is a perfect place to stay and discover Le Marche.