Teatro Comunale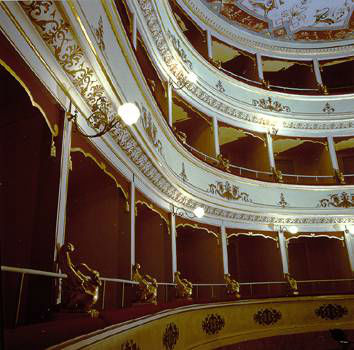 Address: Piazza del Teatro - Montecarotto

Phone: +39-071-58941
In the second half of the nineteenth century the old theatre was demolished and the architect Raffaele Grilli from Jesi designed a new one on 16th April 1872.
It was then opened on 8th September 1877 with the opera Maria di Rohan by Gaetano Donizetti.
The façade has an arcade composed of brick columns while the interior is rich in decorations by Giulio Marvardi from Senigallia.