Museo Spontini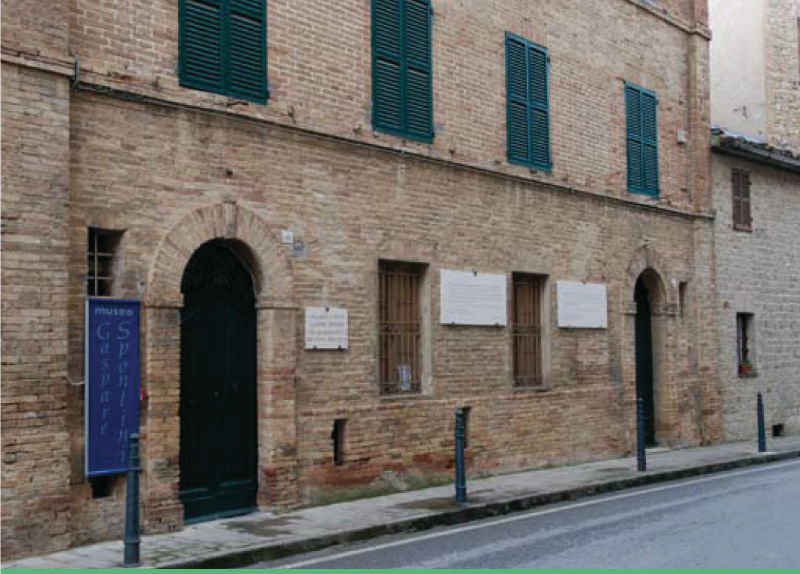 Address: Via spontini, 17 - Maiolati Spontini
Located in the former Gaspare Spontini' s house in Spontini Street 17.
A neoclassical building with three floors bought by Spontini in 1842.
Here you can admire some of the furniture that belonged to the family among which a piano and a grand piano dating back to 1820 and coming from the famous factory owned by the family of Celeste, Spontini's wife since 1811.
Some portraits of the musician and his wife are displayed here together with some paintings depicting the scenes of his most important works:
"The Vestal", "Fernardo Cortez", "Olympia", "Milton".
The attached Biblioteca and Archivio Spontiniano contain prestigious Spontini's autographs and letters.