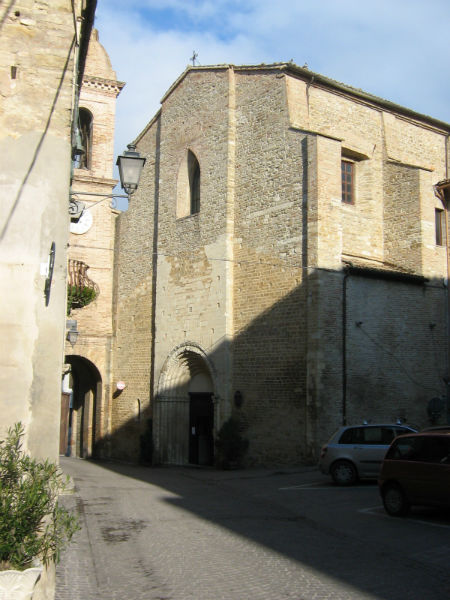 Point of interest
The church was mentioned for the first time in 1270.
It is in Romanesque style and contains various prestigious paintings such as the "Pentittico" by ananonymous author from Fabriano school; the altarpiece depicting an episode in St. Egidio's life; two big paintings: one representing Anime del purgatorio and the other L'ultima cena.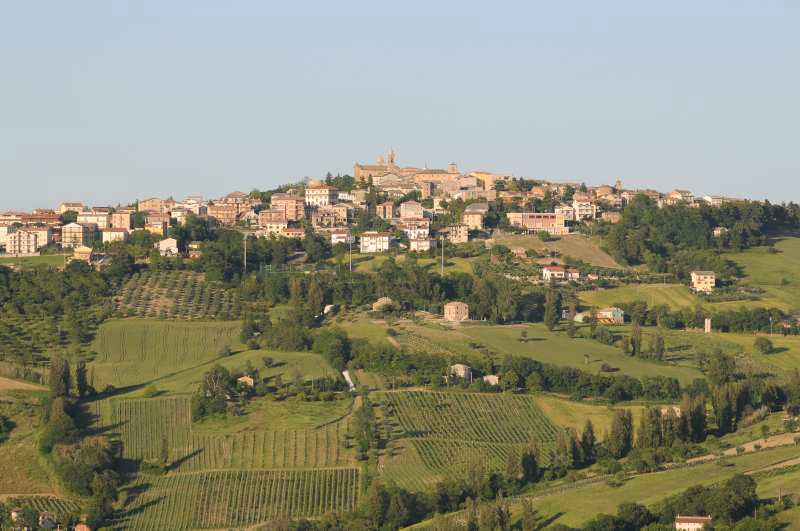 Municipality
Cupramontana was founded probably in the fourth to fifth centuries B.C. and took its name from a temple that stood there dedicated to the goddess Cupra. The town was mentioned by Pliny the Elder and Ptolemy in the Augustan age, as one of the ancient cities of Piceno, and therefore was an important town in Roman times.

Devastated during the Greek-Gothic war, the town was abandoned and its ruins were later used for the construction of firstly fortifications, and later a castle, which was built close to the ancient town but higher on the hill and which was then given the name of Massaccio. From the seventh century Massaccio was part of the Lombard Duchy of Spoleto. From the thirteenth century, Massaccio was merged into the county of Jesi becoming until its dissolution in 1808, the most important centre of the county. In the fifteenth century Massaccio was one of the strongholds of the heretical sect of the "Fraticelli"; in 1444 it was occupied by troops of Francesco Sforza and in 1517 it was looted by the militia of the Duke Francesco Maria della Rovere.

Then there followed a long period of peace, during which the town experienced strong population growth combined with cultural development. In 1747 the site of the ancient Roman town of Cupramontana was rediscovered, close to Massaccio. The discovery was made after the correct reading of an inscription on a tablet which had been discovered in 1718 in the archaeological zone. The tablet, referring to 'Cupra Montana' by its ancient name, is today visible on the council buildings.

In 1798 the French troops who had invaded the Papal States plundered the town after the people had displayed stubborn but futile resistance. By decree of Vittorio Emanuele II in 1861, Massaccio regained its ancient name of Cupramontana.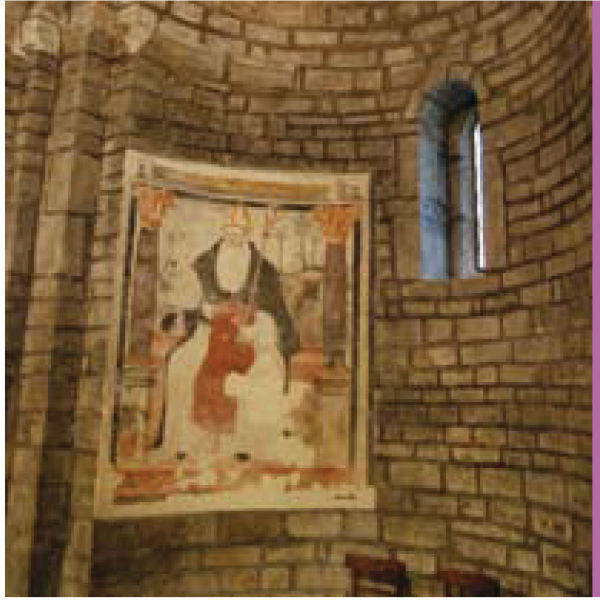 Itinerary
Distance: km 21
Time advised: 3 hours (on foot); an hour (by car)
Difficulty: easy
Starting from Santa Maria alle Moie Abbey, follow the road towards San Sisto and visit its Abbey; cross Scisciano Bridge and have a look at Mill Marcelletti in Scisciano. Then go on your way towards Maiolati Spontini .
A walk here allows you to experience a contact with a world of history and culture (Scisciano and Maiolati castles); of spirituality (Santa Maria alle Moie Abbey, San Sisto Abbey, the rural churches of Santa Liberata and San Pietro); as well as with a natural world and an amazing landscape, a patchwork of vineyards and olive-groves.
Going downhill back to Moie along the so-called Boccolina, do not forget to visit the small rural church of San Pietro at the bottom of it.