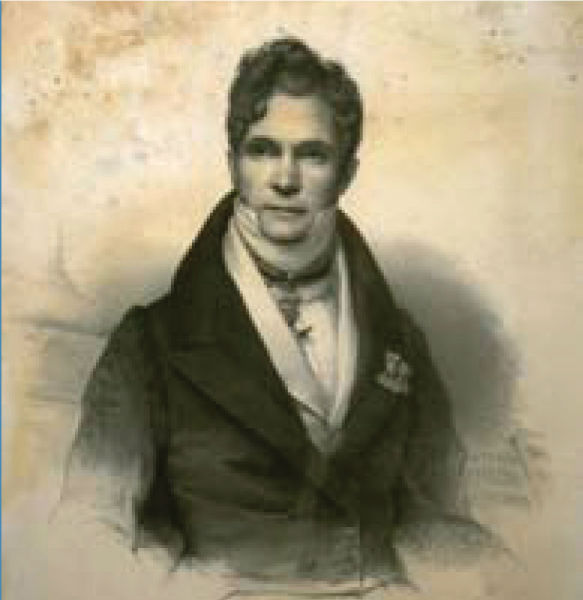 Point of interest
Gaspare Spontini was born on 4th November 1774 in Maiolati. He had three brothers and a sister, all designed for the clergy. He was taught the rudiments of music by the master Quintiliani from Monte San Vito and by other masters of Jesi, among which Don Nicholas Bonanni. He entered the Conservatory of "Pietà dei Turchini" in Naples while in Rome he composed his first important work Li puntigli delle donne (1796).
Some of his works were later represented in Rome, Florence, Naples and Venice.
In 1803 Spontini moved to Paris where he soon became famous.
La finta filosofa , La petite maison and Milton (1804) had great success and the Empress Josephine gave him the title of "Composer of the Chapel of Her Majesty the Empress and Queen "(1805). La Vestale was devoted to the Empress and was strongly appreciated by the Emperor Luigi Bonaparte as well.
Fernando Cortez was represented in 1809 and a year later Spontini became the Director of "Opéra Italien".
On 3rd August 1811 he married Celeste Erard (1790-1878), his "sweet wife". She was the daughter of a famous manufacturer of pianos and other musical instruments. They had no children.
His third major work Olympia (December 1819) was later modified and devoted to Frederick William III of Prussia who nominated the musician "First Kapellmeister and General Superintendent of the music of the King." Agnes of Hohenstaufen (1829)was Spontini's last work which he modified in 1837 and dedicated to his wife Celeste. He came back to Maiolati in September 1850. He was already ill and died on 24th january 1851. He was buried in the church of San Giovanni inside the old people's home while his wife Celeste was allowed to take his heart with her in Paris.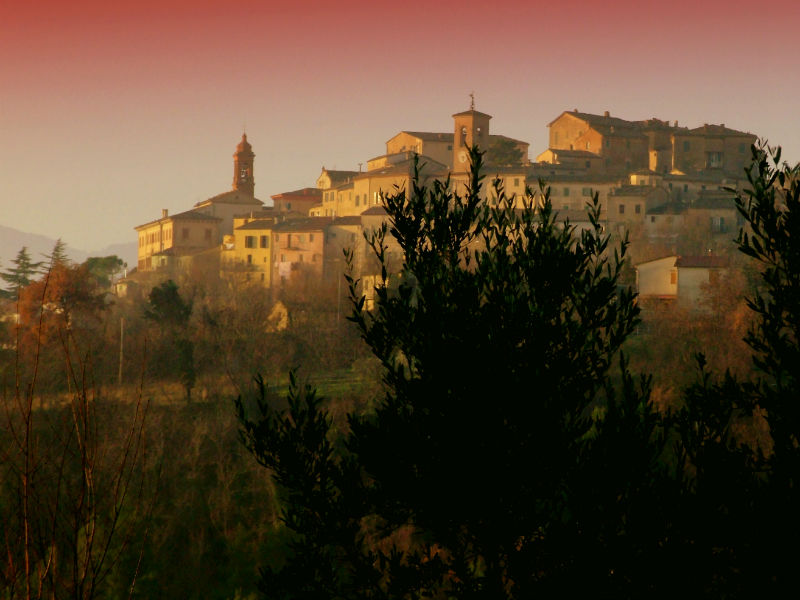 Municipality
By virtue of a decree of the President of the Republic Giorgio Napolitano, Castelplanio was granted the title of city on 11 July 2006.
Come here and taste its famous dish: the "Crescia sul Panaro"!
Since the 1950s and 1960s it has been a poor food prepared with a few basic ingredients. It is made of polenta, that is a maize flour cooked in water within a special container, the "callaro", where it was continuously stirred by hand with the aid of a particular ladle, a sort of long wooden cylinder with three or four metal edges on the bottom.
Since those lean years, when people could not afford to waste anything and leave it unused or eat it reluctantly, the left polenta was then reused by mixing it with a bit of wheat flour, kneaded it again (this time by hand) giving shape to the so-called "cresciola." . Then it was put on to the panaro, a metal plate with a long handle, a kind of pan without edges . See if you can find it in our country houses , hanging on the wall or in the fireplace; today it is no longer a working tool, but only an ornament.
Wrapped in a large yellow sheet and holding it in your hands, taste the crescia with vegetables (chard, chicory, wild herbs ...), ham or sausages.
It can be also a sweet crescia when fried and covered with sugar or chocolate cream. It is a delicious dish, not only for children.
Treat yourself to a pleasant "voyage of taste" into the traditional flavors of our cuisine and celebrate with us Castelplanio's summer festival: " La crescia sul panaro". This year (2013) is the 40th edition.
The crescia is now stirred by a far more practical mechanical arm that operates automatically in the container-mixer in ordert to satisfy the hunger of so many visitors from the neighbouring villages and towns of Vallesina and of Ancona and even from other countries.
Castelplanio is one of the last places in the Marche to have put the tradition of the crescia to an excellent level.
The Pro Loco Castelplanio is ready to celebrate the special 40th edition of Crescia sul Panaro Festival with two long weekends (12-14 July and 19 to 21 July). Do not miss it!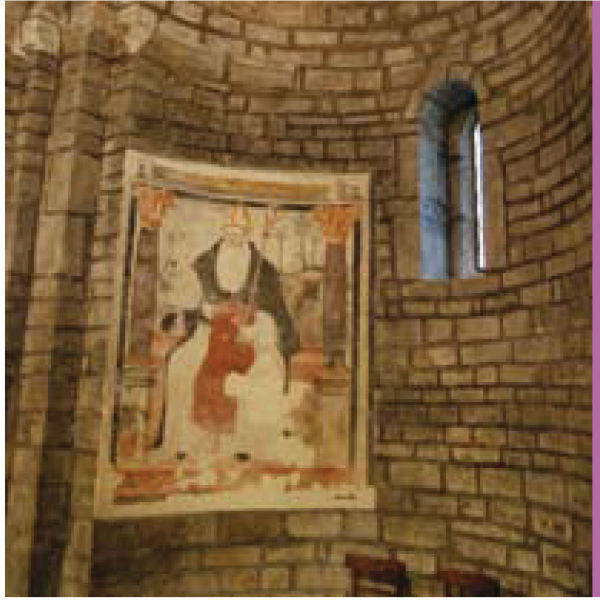 Itinerary
Distance: km 21
Time advised: 3 hours (on foot); an hour (by car)
Difficulty: easy
Starting from Santa Maria alle Moie Abbey, follow the road towards San Sisto and visit its Abbey; cross Scisciano Bridge and have a look at Mill Marcelletti in Scisciano. Then go on your way towards Maiolati Spontini .
A walk here allows you to experience a contact with a world of history and culture (Scisciano and Maiolati castles); of spirituality (Santa Maria alle Moie Abbey, San Sisto Abbey, the rural churches of Santa Liberata and San Pietro); as well as with a natural world and an amazing landscape, a patchwork of vineyards and olive-groves.
Going downhill back to Moie along the so-called Boccolina, do not forget to visit the small rural church of San Pietro at the bottom of it.