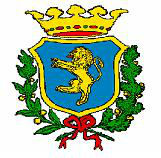 Piazza San Marco, 15 - 60030 Castelbellino (AN)
tel. +39 0731 701606 fax +39 0731 703564
comune@castelbellino.pannet.it
Castelbellino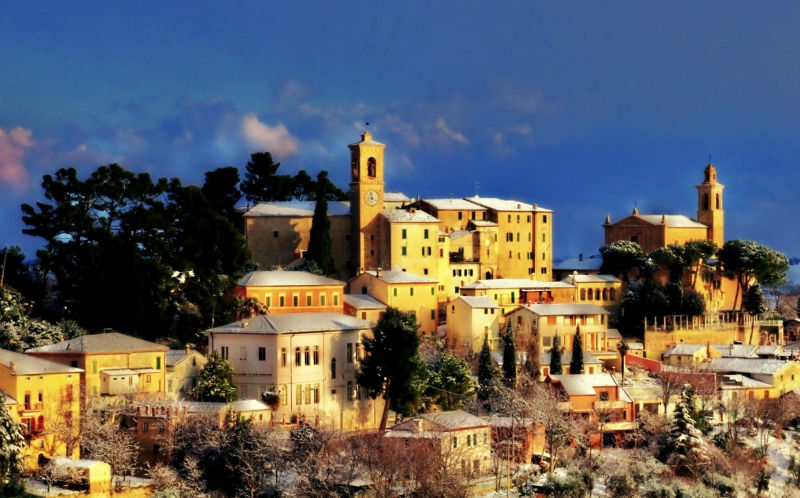 The small ancient village of Castelbellino offers a welcoming atmosphere, where every stone has a memory, every street and every corner have a magical surprise.
Wander around the little-known cultural richnesses, drowning the sense of time in the ancient charm of powerful walls, severe portals, enchanting and colourful landscapes; be entranced by the profane delicacies like the smell of "vincisgrassi", typical dish in the Marches, running away from the little windows carved into the walls or by the irresistible aroma of Verdicchio wine coming from the castle caves used as cellars.
When you join the village, park the car and go on foot to admire the panoramic views of Esino valley at the end of the multiple short lanes. Parallel to the main entrance road, a winding uphill street leads to Piazza San Marco: the old centre is made up of narrow streets, steep stairways and charming squares.
Admire the castle walls of the fifteenth century and take an exciting tour through the streets of the old town which retain all the charm of past years.
At the top of the castle, once crossed the ancient arch of Proferno way, have a sit in one of the benches in the garden for a fantastic view over the Esino valley. In Piazza San Marco, the Loggia Belvedere dating back to the Renaissance period was once used as a covered market and is today one of the most picturesque corners of Castelbellino: enjoy the pleasant view of the rolling hills overlapping each other to the sea.