Villa Salvati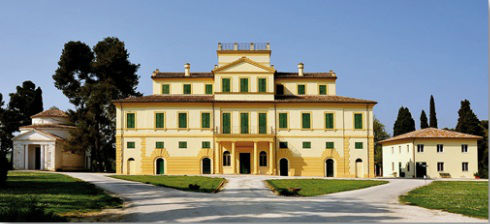 Address: Via Trento, 94 - Monte Roberto
Located in Pianello Vallesina, it is one of the best examples of neoclassical architecture in the Marches during the Napoleonic era.
Designed by Joseph Camporesi (1763-1822), it was built between 1805 and 1820.
It belonged to Salvati family from Rosara near Ascoli Piceno who had lived in Monte Roberto since 1750.
Villa Salvati boasts a variety of decorative ornaments, stucco with geometric patterns, ceilings decorated with floral and vegetal elements, female sculptures standing in niches of each floor.
The family chapel is dedicated to St. Seraphim; Serafino Salvati is buried here(1755-1835).
By will of Serafino, the latest member of Salvati family(1879-1924), Villa Salvati houses the Professional Institute of State for Agriculture and the Environment.